Ride Previews
Details
Snake Valley Dash long sleeve polos available to order!
Please get your orders in by Friday 28th January for delivery at the ride- we will only be doing one run of these!
$45 must be paid by 28th January.
Contact Bessie Sealy via messenger or text on 0438 323 912 to order yours now!
Both ladies & mens styles available.
Sizing runs pretty true to size.
Details
We Are Excited To Announce That BUNYIP CLASSIC Is Only 4 Weeks AWAY!
Details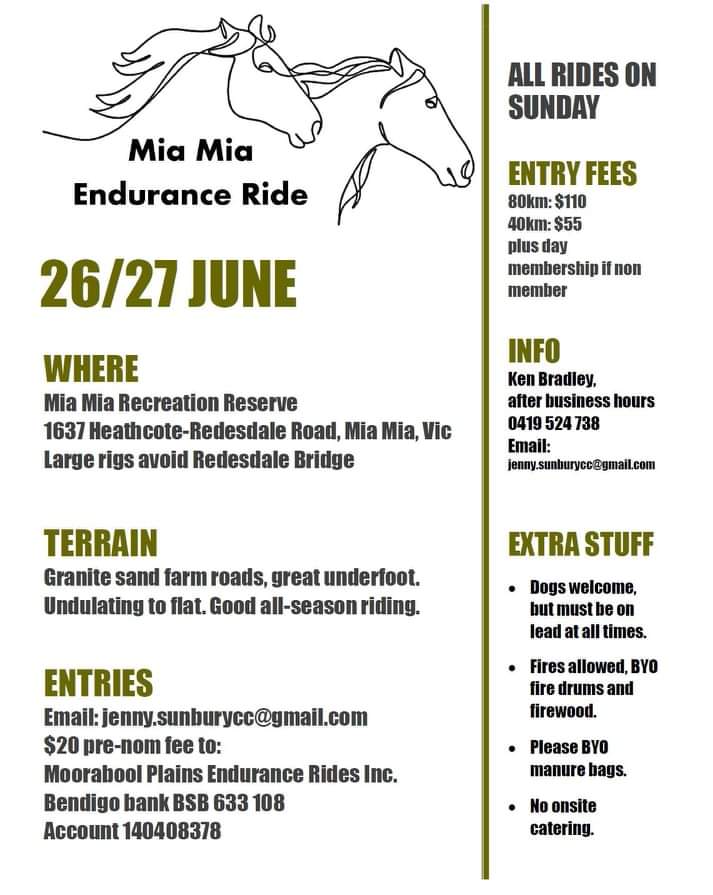 Details
With the new riding Season coming up VERA is happy to present a Preview of the first Ride of the season
Newsletter Signup
Sign up to the VERA Newletter