Following on from the great response received from the New to Endurance online seminar VERA will be running another online session on the 27 April 2022. This session will be an introduction to Vet Gate into Hold. This style of vetting will be used at the forthcoming Mia Mia ride and the information contained in the seminar will help those who are unfamiliar with how Vet Gate into Hold (VGIH) is conducted.
The online meeting details are:
Introduction to Vet Gate into Hold Online Seminar
Wed, Apr 27, 2022 7:30 PM - 8:30 PM (AEST)

Please join the meeting from your computer, tablet or smartphone by clicking on the following link:
https://meet.goto.com/888743765

You can also dial in using your phone.
Australia: +61 2 9091 7603

Access Code: 888-743-765
The same few people are seen providing TPR services at our rides in recent times. They do a great job and we have become very reliant on the generosity of these people. We need to get a few people involved.
The VERA AGM has been held at the lovely Kings Park in Seymour. A great, covid safe venue for this activity. We welcome the return of Paul Nugent as Vice President and extend our thanks to the following people who have been elected as Committee Members:
Lyn Taylor
Alex Little
Damien Little
Paul Bryson
Sheree Haines Bishop
There are a number of awards/sashes that could not be handed to our well deserving members so the SMC will arrange to bring these to the next few rides where they can be picked up. Contact will be made with the award winners to organise this.
Thanks to the small band of committed members who turned up and participated in the discussions.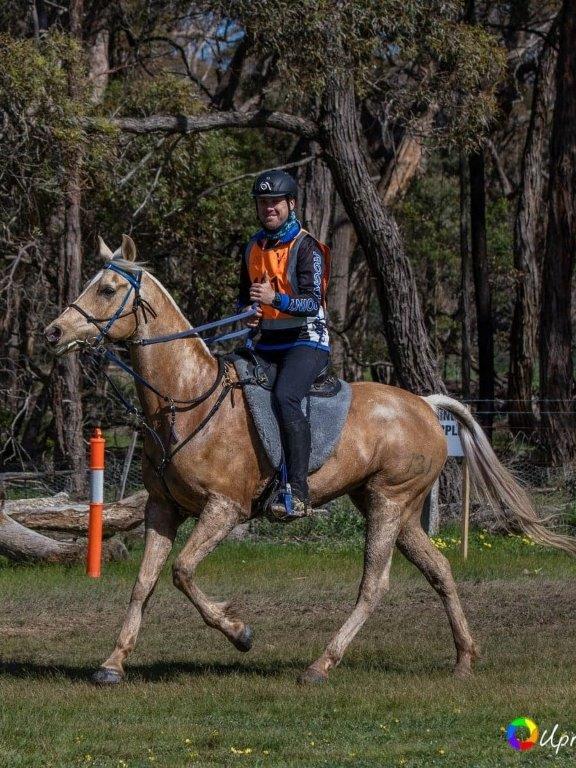 Simon Thomas and Morundah Just Sharii, Victoria's
latest Decade Team partnership.
The VERA SMC would like to remind people who are planning on attending the AGM on Saturday to register via Trybooking. Registration will close tomorrow so please click on the following link and enter your details. Members and non-members are welcome to attend.
Don't forget that the location of the AGM has moved to the Ag Pavilion, Kings Park, Tallarook Road, Seymour. Looking forward to seeing you all.