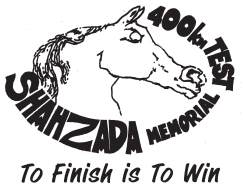 2019 - MAKE THIS THE YEAR YOU RIDE SHAHZADA
No more excuses……this is the most fantastic ride you are ever going to attempt to complete - forget the rest "cos we've got the best" as the song goes!!!!!
The 39th Shahzada - 400km over five days up and down the beautiful mountains of the Macdonald Valley will be held from Monday, 26th to Friday, 30th August in and around St Albans, north west of Sydney, NSW. You need Endurance Rider status ie have completed 3 x 80km rides and be upgraded to that status. The horse must be 5 years old and have an endurance logbook complete with current registration label.
Update From Caley the Merchanidise Officer:
Apologies to everyone as the new merchandise has been a little slow to get up and running. I have sourced a new local supplier to me who did a great job on the team merchandise for the Quilty.
The feedback I got from the facebook page was fantastic so thanks to everyone who contributed. I am hoping to have an order form available so I can get some summer items out to you all and I will add the winter items in shortly.
SATURDAY 19TH JANUARY 2019 10 AM
CAULFIELD RSL CLUB, 4 ST.GEORGES ROAD, ELSTERNWICK
AGENDA:
1. Welcome.
2. Apologies.
3. Confirmation of Minutes of 2017 Annual General Meeting minutes.
4. Tabling and adoption of President's report.
5. Tabling and adoption of Treasurer's report.
6. Election of members to vacant positions.
The Tom Quilty 2019 is fast approaching
The 2019 Tom Quilty will be here before you know it
The Stirling's Crossing Equestrian Complex is set in the hills of Imbil the largest town in the picturesque Mary Valley, part of Gympie Region, on Queensland's Sunshine Coast.
For all your details and need see the Tom Quilty 2019 Website